Karrie here with this week's edition of Friday Fun! I have been having a great time creating projects inspired from Pinterest. I thought I would share with you a few of my latest creations.
These Melted Snowman Ornaments were super easy to make using clear glass ornaments, Epsom Salt, peppercorns and scraps of orange paper. I made these with Avery, age 3, and she is giving them to her preschool teachers for Christmas.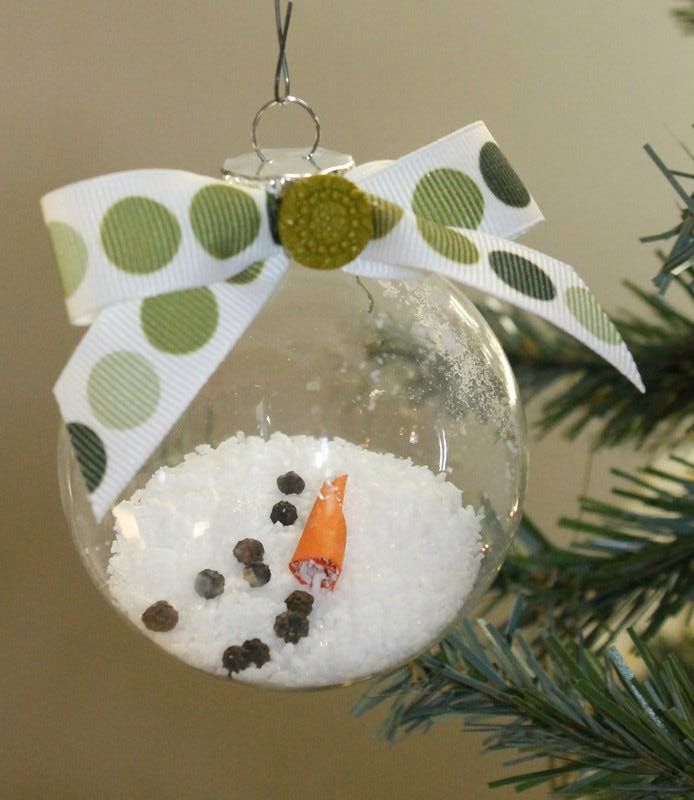 This is a very inexpensive vase I had on hand. I got a $1 porcelain house from Dollar Tree and added glitter to it. Set in on a base of Epsom Salt
and stuck in some sprigs of fake greenery I pulled of a wreath in the basement. So simple and very elegant.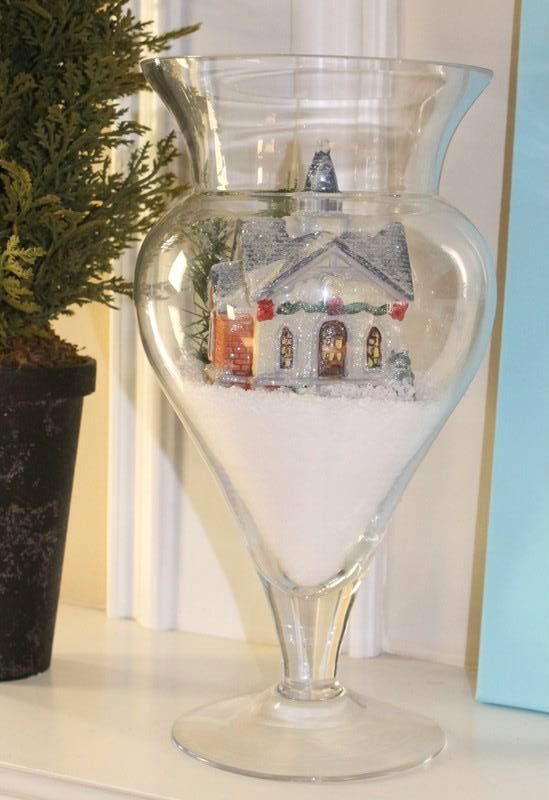 Here are a couple altered canvases I made with left over Thickers. The large blue canvas is hard to see but says "Dashing Through the Snow" and has large snowflakes on it. The red canvas says "Deck the Halls". Again, very simple but looks so nice on the mantel.
I hope this inspires you to go out and create a few projects you've been hoarding on Pinterest.