It's the 5th and that means that the DT has their first designs in the gallery! All of us chose to play along with AnnaMarie's sketch challenge this month- just check out how many different topics and ways this sketch was interpreted!! As a reminder, here is the sketch that AnnaMarie challenged us to use this month (LOVE it! Thank you Valerie at Got Sketch!)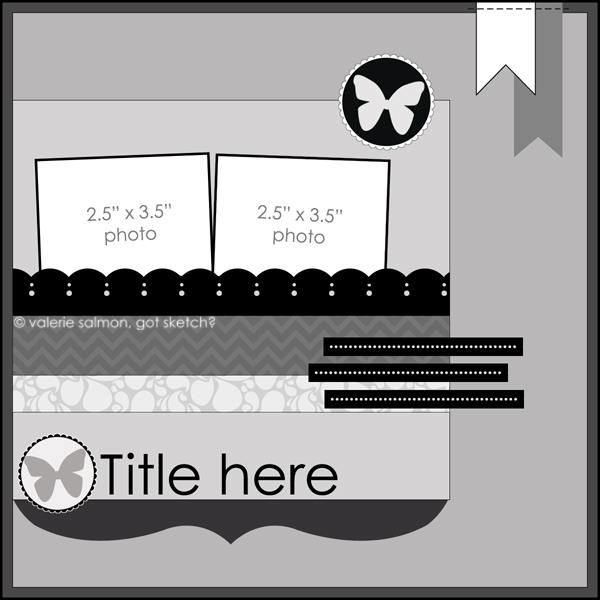 AnnaMarie's feminine and frilly take on it...just love all her layering details and sweet photos!
Tammy interpreted the sketch and created this adorable fall themed boy page...how cute is this???
I chose instagram back to school photos and to use ribbons instead of paper....
Karrie created this totally sweet baby page...I hadn't even thought about baby pictures until I saw how well they work with her page!!! What a cute baby and title!!
Meg used some vacation photos for her layout...love how the paper really helps them pop off the page!
So you can see this kit isn't just for fall...it is totally versatile and works with almost any subject! There are still some left in the
STORE
..run though, they won't last! And we'd love to have you play along with the
SKETCH CHALLENGE
, too...see you on the message board!